Fresno CA
Auto Transmission Repair
AR Transmission is a locally-owned and operated transmission repair shop in Fresno. Our specialists have been proudly serving the Fresno and surrounding areas for the past 45+ years. We specialize in rebuilt and exchange automatic transmissions for both foreign and domestic cars and light trucks. AR Transmission is a full-service transmission repair facility and offers a variety of services for your vehicle's transmission needs.
Fresno CA

Transmission Repair Shop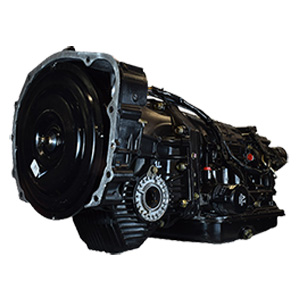 While there are few car repairs that are more nerve-wracking than transmission failure, there are more solutions than simply replacing the transmission. Transmission problems can be solved with a range of solutions. That is why it important to make sure that you take your car to a reputable transmission shop in Fresno that specializes in transmission repair. AR Transmission will make sure that your vehicle is getting the proper repair to bring new life to your transmission.
At AR Transmission, we specialize in transmission repair services to repair, improve and optimize your vehicle. So far, we've helped clients in in Fresno and throughout California's Central Valley with a huge variety of transmission issues, and we can help you as well. The diverse skill sets of our trusted transmission repair technicians allow us the ability to diagnose and repair just about any transmission problem, no matter how minor, major or complex.
We specialize in transmission services for all makes and models of vehicles, however, that's just the beginning of what we offer. We also offer comprehensive services for clutches, and drivetrains.
Often it can be difficult for a layperson to tell what exactly is wrong with a vehicle. They might hear a noise or feel a rumble and become aware that a problem exists but have no idea how and where to begin treating it. If you have a vehicular problem, whether you've diagnosed it or not, stop by AR Transmission, and talk with our trusted transmission technicians.
At AR Transmission, we've established a reputation for excellent customer service and transmission repair. We strive to live up to that reputation every day. We know how stressful it can be when something goes wrong with your vehicle. Our customers depend on their vehicles to take them where they need to go in and around the Fresno County area, we understand that living without your vehicle can be very difficult.
If you're having problems with your transmission come in or contact us today. We promise that you'll be happy you did.
TESTIMONIALS
The team at AR Transmission are some of the best you will find in the auto repair business.
If you need a transmission shop in Fresno you have found the best shop in AR Transmission.
I must say the work has always been completed on time, done well, and at reasonable prices. Never have I been concerned repairs were being completed that were not necessary.
I was amazed! As it turned out, the problem was minor and they were able to fix it at no cost and I was on my way. I can not suggest this business to family and friends highly enough!
Over the years of having AR Transmission service my vehicles, I have never had a single bad experience.
Special Offers & Savings
AR Transmission invites those interested in saving on some of the various automotive repairs our auto repair shop offers to check out the special offers provided below.
Up to $25 Savings
New Customer Offer
New AR Transmission customers can save up to $25 off any service or repair. (Just Mention This Add)
AR Transmission is pleased to introduce our valued team of automotive repair & service specialists. Our staff is dedicated to ensuring our customers get only the best auto repair in Fresno, at the right cost, and to their complete satisfaction.
Randy Aaronian

Randy Aaronian




CEO / Founder

Steve Knutsen

Steve Knutsen




General Manager

Gabe Grijalva

Gabe Grijalva




Service Adviser

Rod Meseke

Rod Meseke




Outside Sales
Randy Aaronian
CEO / Founder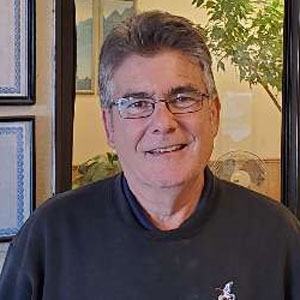 Randy founded AR Transmission in 1979. He originally started it as a hobby. The local speed shops needed someone to build their custom race transmissions. Randy approached some of them and Aaronian Racing Transmission was born. He built a few custom transmissions here and there out of his parent's garage. He soon realized that his hobby was growing into a potentially good business. He began building transmissions for the everyday car and in May 1982 he opened AR Transmission at 1910 W. McKinley in Fresno, CA and has been there ever since.
Steve Knutsen
General Manager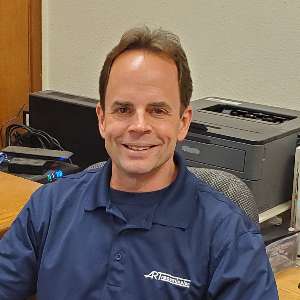 Steve started with the company in 1982. His first job with the company was to tear down the core transmissions. He then became ART's first delivery driver. As ART grew, it became obvious that Randy (the owner) could not handling the growing customer base. Steve started dealing with the customers and has been ever since. He has numerous years in the parts field, troubleshooting areas and is ASE Certified.
Gabe Grijalva
Service Adviser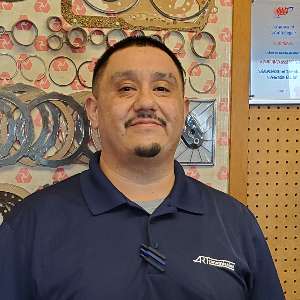 Gabe has been with the company since February 2003. Before coming to ART, Gabe worked for a large parts company. He has vast knowledge in the parts field. He is also very good at conveying the customer's (your) transmission problems to our troubleshooting technicians. This makes it easier for us to diagnosis your transmissions problem quickly and efficiently.
Rod Meseke
Outside Sales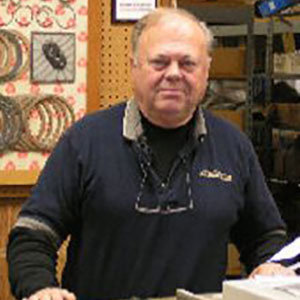 Rod as been a tremendous boost to our sales team here at ART. He has 50+ years in the automotive field and owned Fresno Automatic Transmission Service for 40 of those years. His knowledge and ability to work with you the customer is unsurpassed. He is enjoying doing outside sales for us and taking care of his customers of many years.
AR Transmission
1910 W Mckinley Ave
Fresno CA
93728
Weekdays:
8 AM to 5 PM
Closed Weekends